Sometimes I get requests for custom do rags. I have added this page as an example of a custom do rag from request to the finished product and the story behind it.

I received an e-mail with pictures attached asking if a do rag could be made in honor of his father that recently passed. Here are the pictures that were sent.


He wanted the accordion embroidered on a do rag and the P.O.P.P. plaque added to the picture of the accordion, then asked if the name Quatro could be turned around so that it could be read. And on the band the dates of his father's birth and death. Below is the design that a friend of mine (Toni Long) came up with as a paste-up to be sent to be digitized into an embroidery format.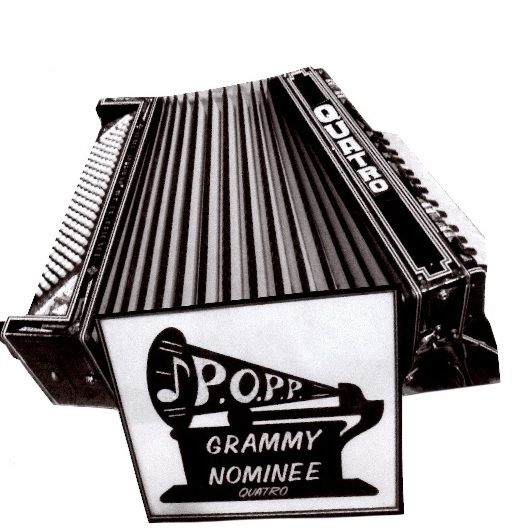 He was very impressed and I proceeded to make the do rag. The image was sent to Q-Digitizing (listed on my links page) and they digitized the image. The do rag was made and below is his story and tribute to his father and a picture of the do rag and his father. I hope you enjoy reading about it as much as I did making it. Thank you Mike, for giving me this honor.

Music was my dad's life. From early childhood, he always had a keen ear, able to play almost anything after hearing it once. He went on to become one of the best accordion players in the country, penning hundreds of polkas and waltzes ....my personal favorite being Michael's Polka :) .
His talent on the "button box" garnered him many accolades, including a Grammy nod in 1989. And throughout it all, he remained humble, never putting anything before his family and friends.

I wanted to create this tribute rag in honor of him, not just for his accomplishments as a musician, but as a human being. There was NONE like him, He was completely raw, no nonsense, no bs. What you saw was what you got with him. He wore his heart on his sleeve and didn't care what you thought of him. Consequently, he rubbed a lot of people the wrong way. But the ones that could see through his rough exterior to his warm heart, gained a loyal friend they loved undyingly. He also loved me more than anything in the world. That didn't register with me as a kid, but is sure does now.


RIP dad. You were the best father a boy could ask for. I hope I was okay as a son :)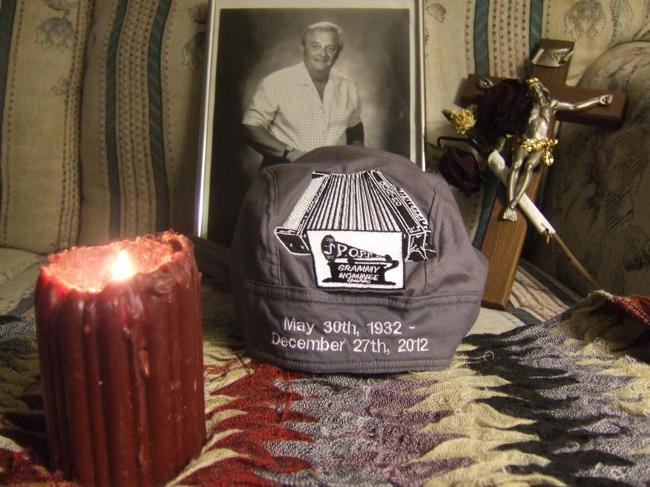 I hope you enjoyed this story and that it will give you the confidence to ask me to design something special for you.